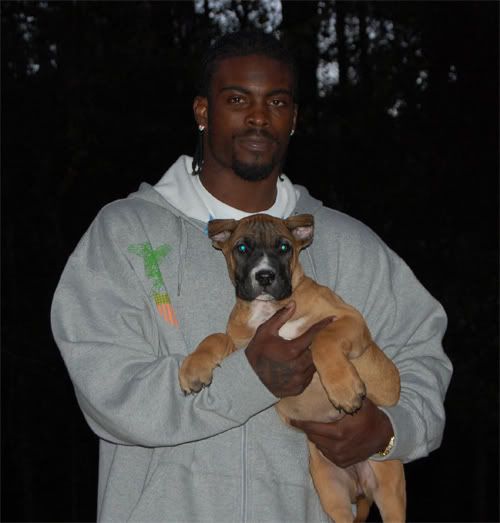 An Associated Press article in the News & Observer today told readers that Eagles QB Michael Vick was a no-show for a football camp in Raleigh this weekend but what it didn't make clear was that Vick has been barred from leaving Pennsylvania by probation officials.
Vick, who is on probation from a 2007 dogfighting conviction, recently held a birthday party and invited some of the bad element that got him in trouble to begin with. As a result, there was a shooting at the June 25 party in Virginia Beach. He was cleared of criminal wrongdoing but he may have violated his supervised release.
He also is in trouble with NFL commissioner Roger Goodell who reinstated Vick to the NFL in 2009 under conditions - conditions he may have violated. It certainly was a bad idea to have the party and it was a worse idea to invite his old friends.
Vick also missed his own celebrity golf tournament as a result of the order to remain in Pennsylvania. The AP reported that Vick was paid a $2,000 deposit of a $4,000 fee to appear at the Raleigh football camp, which was built around his appearance. Campers paid $175 each and were promised packages that included Vick photos and autographs.
Vick should never have been reinstated. We are a country of second chances, true. But it's disturbing that we crave celebrity from people who get in trouble more than we crave celebrity from people who do it right the first time. People who have lived their lives well from the get-go don't seem to be as honored or respected as those who do wrong and then "turn their life around."
Sometimes we should let a person turn his life around without it including stardom and millions of dollars.