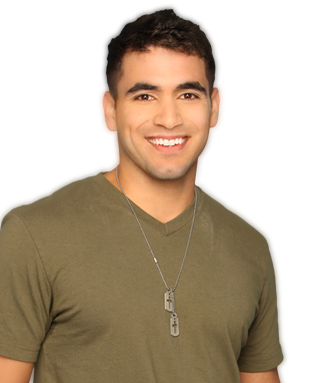 You heard it here first - and it's been verified by Durham-based Baseball America's archives - Roberto Martinez, the winner of the Bachelorette "competition," apparently is 29 years old and not 26 as promoted on the show and as listed in all the stories you see.
Martinez, the suave Latin lover, was picked by bachelorette Ali Fedotowsky, 25 (we think), on last night's finale of ABC's Bachelorette TV show. Martinez is moving from his adopted hometown of Charleston, SC to San Diego to live with Fedotowsky.
Roberto Martinez is not the younger Roberto Martinez who played for the San Francisco Giants a couple of years ago. While both Robertos are Dominicans, this Roberto Martinez was born May 2, 1981 in Bonao, Dominican Republic. Both were pitchers but this older Roberto Martinez is a right-hander and didn't get closer to the majors than the Savannah (Ga.) Sand Gnats of the Class A South Atlantic League.
Martinez, who played in the Dominican Summer League for the Devil Rays organization in 2000 before being cut, was drafted twice - once by the Rockies in 2001 and then by the Twins in 2002 - but the later-round pick chose to continue playing for the University of Tampa (Fla.) He eventually wound up in the Expos organization but after pitching in 17 games for Savannah in 2003 and posting a very high ERA at 8.03, his baseball career ended.
He was working as an insurance agent in Charleston when he became a contestant on the show, which is supposed to lead to marriage between the Batchelorette and one of the 25 men vying for her heart.
"Ali" was giddy from the beginning as the studly Martinez exited the limo to meet her. He got the "first-impression rose" with his good looks - plus his foreign language and salsa dancing skills - and it was an uphill battle for the other 24 poor souls as Ali thought he was "hot."
Not sure what the over-and-under is on how long they'll be together but the track record isn't all that good for those shows. Inevitably it seems, the contestants are drawn together by physical attraction and romance while leaving the more solid, dependable and deeper person on the sidelines.
Good luck to them but the guy who came in second, Chris Lambton, 33 (yes, I checked), a Red Sox fan from Massachusetts, seemingly would have been a better choice. One online poll before the finale showed that only 25 percent thought Ali should pick Roberto.
Well, if a guy will lie about his age, what else is he lying about?